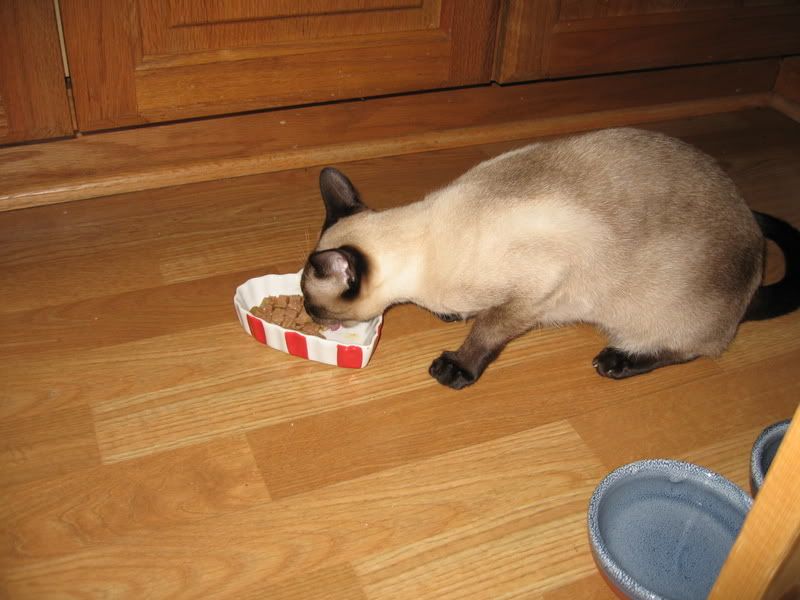 I'm a whole year old today! I haven't found out what's in the closet yet, they want to give it to me when we can play together (and make Kaze go a way for a bit, she's a toy HOG!). I did however get a whole can of stinky goodness for breakfast- lamb & turkey mmmmm! I couldn't finish it all so I let Kaze (the clean up crew) help out. I would have let Chase but he barfies when he eats wet food.
I'll be sure to show you all what I got, I can't wait to see! Plus I get to go on a long stroll tonight! Even the Chip Man is being extra special nice to me!
P.S. Mewomy took over Kaze's blog to write me a birthday message and a little bio of me so check it out!
Kaze's Blog