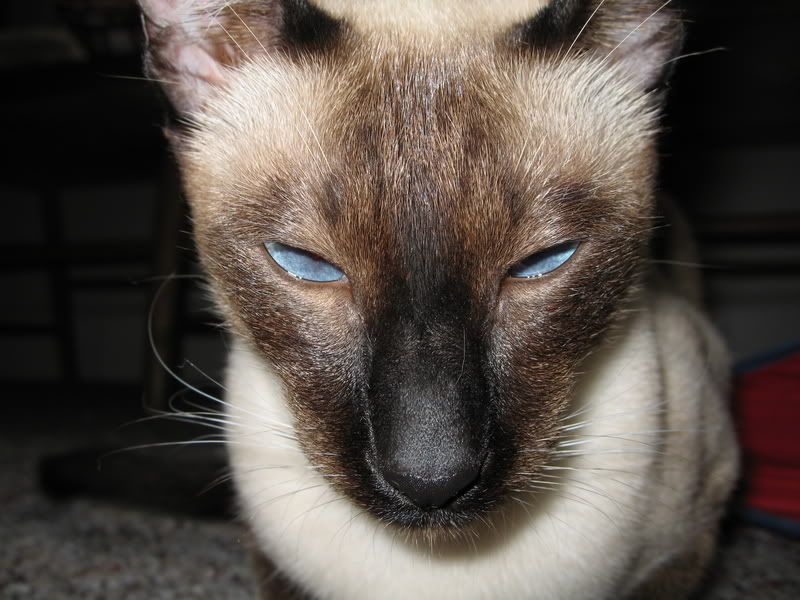 "Um....yeah, I think I noticed
Kaze
. Give it back, NOW."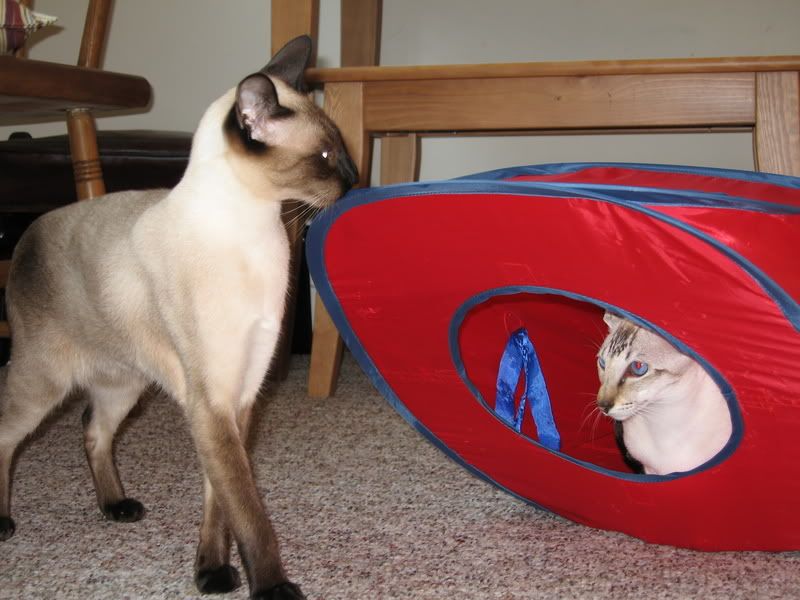 Latte: "I think we need to have a little chat. Its bad enough you're in MY tent, but I'm a nice kitty and I share. But the wand was MY birthday present and its not very nice of you to keep taking it and then when meowmy makes it all wriggly you keep runnign after it too. If this continues I'm going to have to stop snuggling with you. I'm sorry, its not something I want to do but you need to learn who is in charge here."
Kaze: "I'm sorry Latte, I didn't want to make you mad. But I just can't resist the toy, it is sooo much fun. Please don't stop snuggling with me! I love you!"