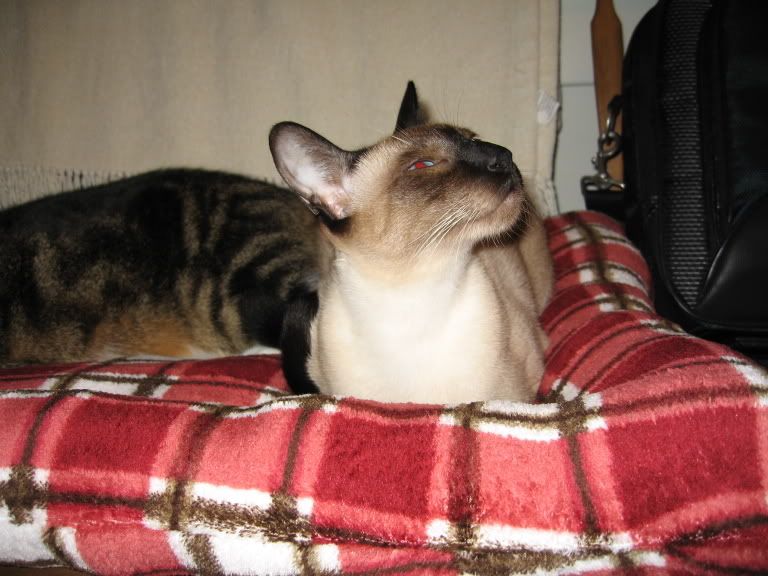 What a weekend! The people were home for an extra day. Meowmy was in MY room for a long time playing with a new loud machine. This one is cool though because there are strings on it for me to play with.
Look what meowmy made us!!! It is really comfy and fits all 3 of us at once. See me looking all cute? I just drive her crazy......hehehe.
She was making something for a friend and decided to make something for us too. After she finished the big bed she made another small pad for our stroller and a blankie so we don't get cold.
Kaze and I went on a long stroll to the river and she screamed like crazy and I was very good.
Meowmy's friend came over on Saturday and I sat in her lap and purred a lot. It drove meowmy and even the Chip Man crazy. They are starting to figure me out. I'm just trying to drive them crazy!!!