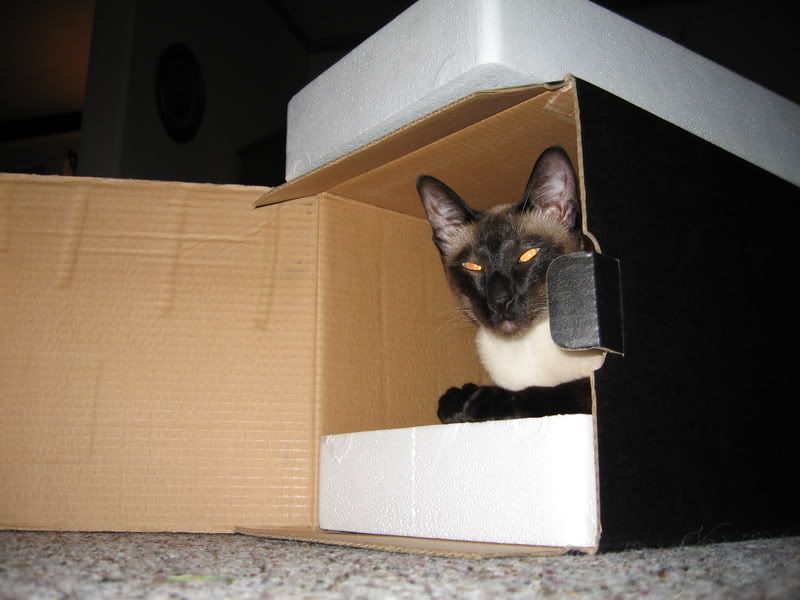 This is pretty much where I spent most of Christmas Day. As you can see, there is a nice pad to lift me up and it was quite cozy. Grandma gave me this box and I love it. Meowmy moved it upstairs so I could keep it for a while.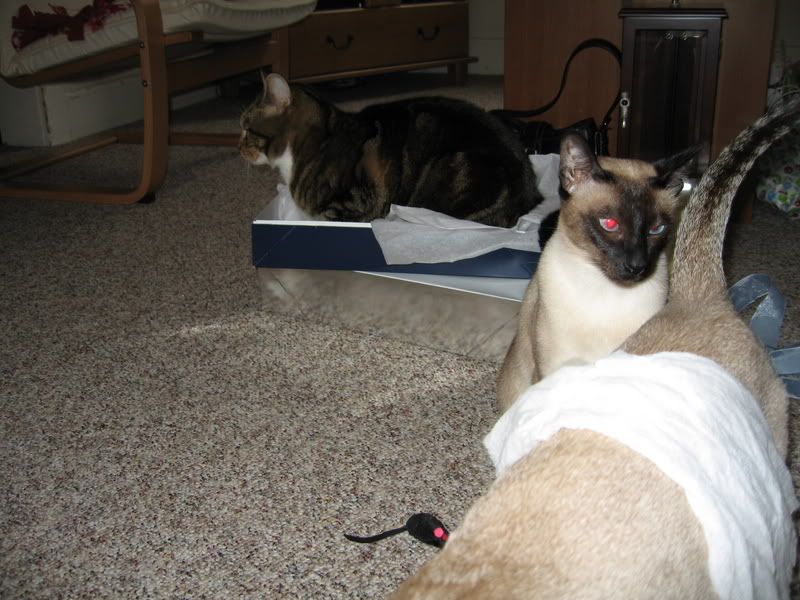 Here I am wondering why on earth Kaze is purring because there is a wet paper towel on her back. Sometimes, that cat is just WEIRD!!
The painting is progressing well. So far I'm the only cat who hasn't burst into the bathroom so that makes Meowmy happy with me. She finished all of the trim work and now she just has to tackle the walls. She's painting it "Dutch Tile Blue". I just like that everything is painted to match me in some way. I like being her muse.