Could I be more in heaven? We've had TONS of boxes around here. All different shapes and sizes. Of course, I have tried all of them and I figured I'd share my testing results with all of you.
First of all, the ginormous TV box. It was high, so fun to jump on but there was no way inside. Plus, it left rather quickly when the TV broke. Then the new one went right out onto the front porch.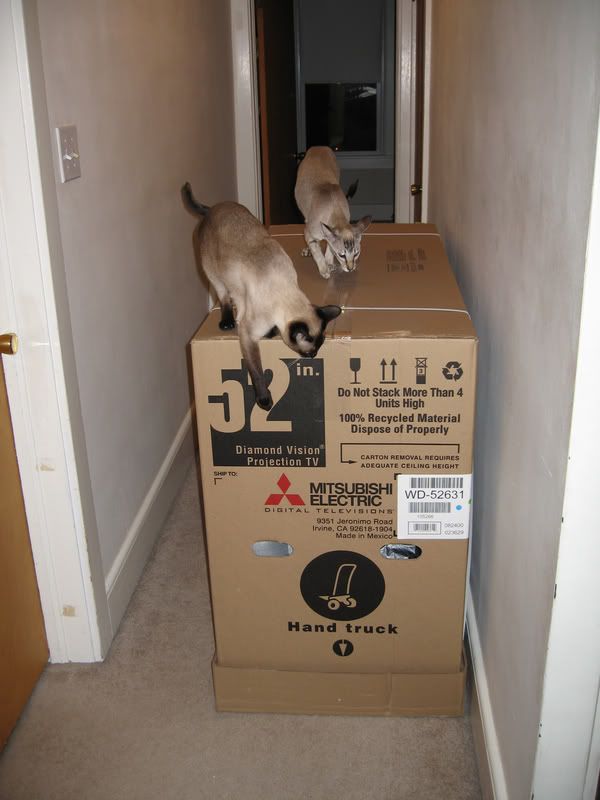 Next we have the HD Antenna box. The Lap Lady wants me to tell you that you don't have to pay for local HD channels, they are broadcast just like when people used "bunny ears". If bunnies were used to watch TV I might actually watch it! Anyway, I spent a lot of time in this box, I would rate it my favorite.
L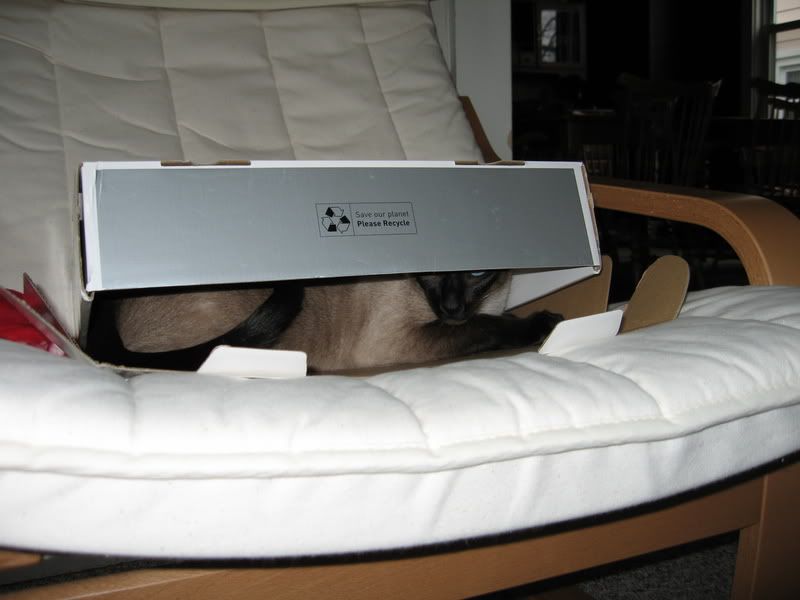 Lastly I tried out this tiny little box. Really, its small. Meowmy could not figure out how I fit into it as she was breaking it up.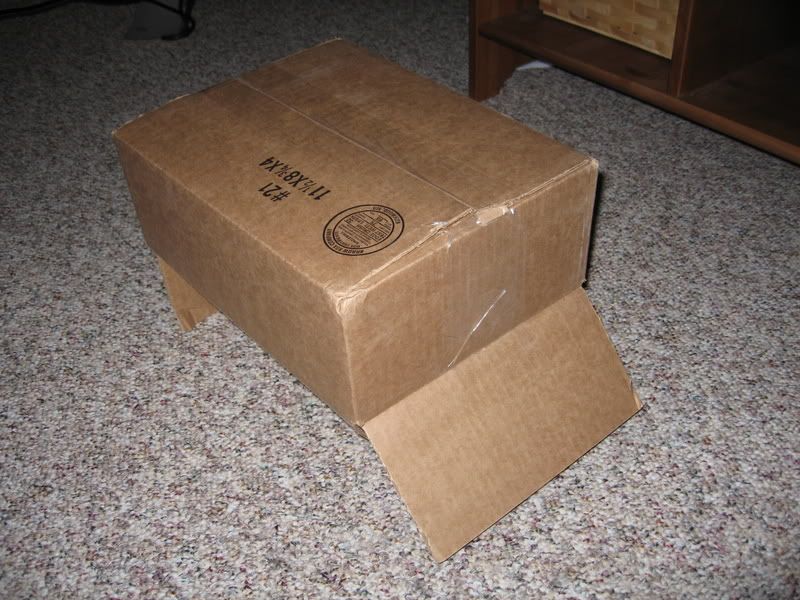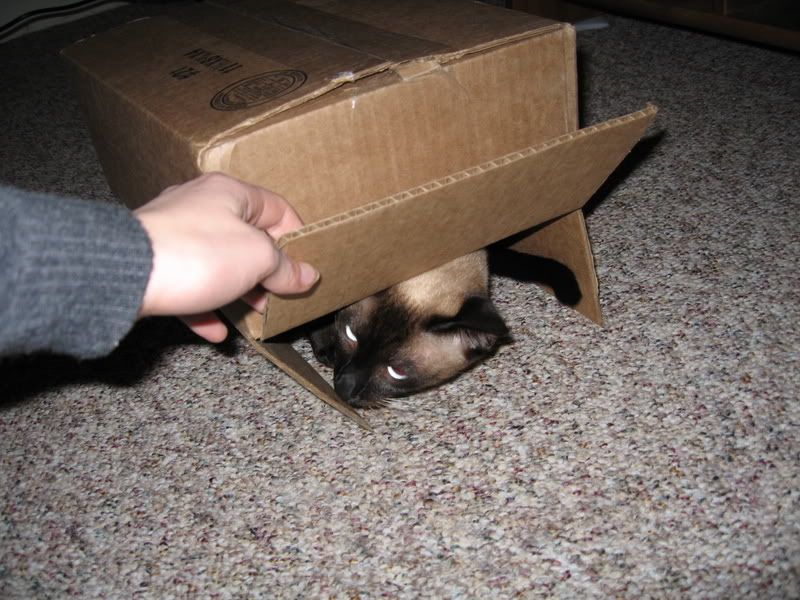 All in all, its been a great week of boxes!!