Late Meezer Monday and Happy New Year!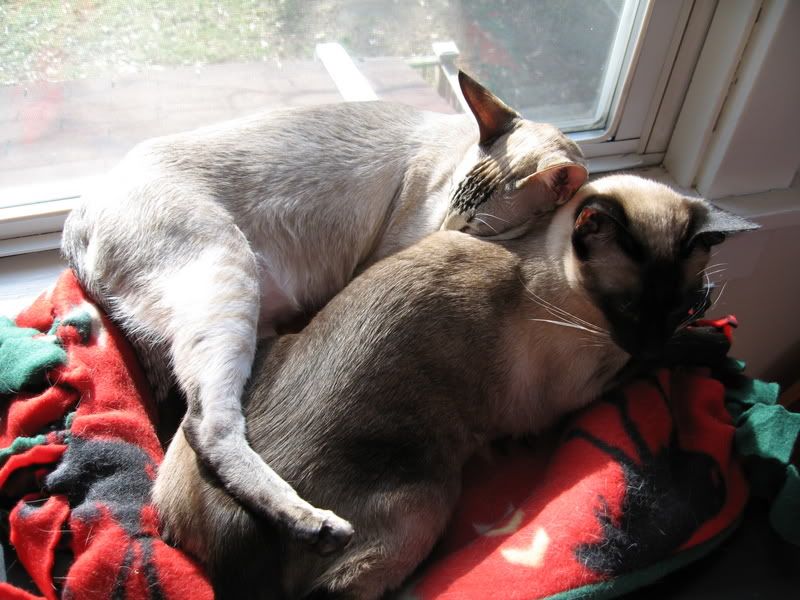 As it was Kaze's birthday everyone had to celebrate. I figured I could at least let her have a nice day. This was Kaze's small family party. She says she wants a bigger party later but we'll see. I tried the cake and found it was a much better toy than tasty tidbit so I pushed crumbs around for a while. I also got some Temp-Tay-Shuns to help celebrate.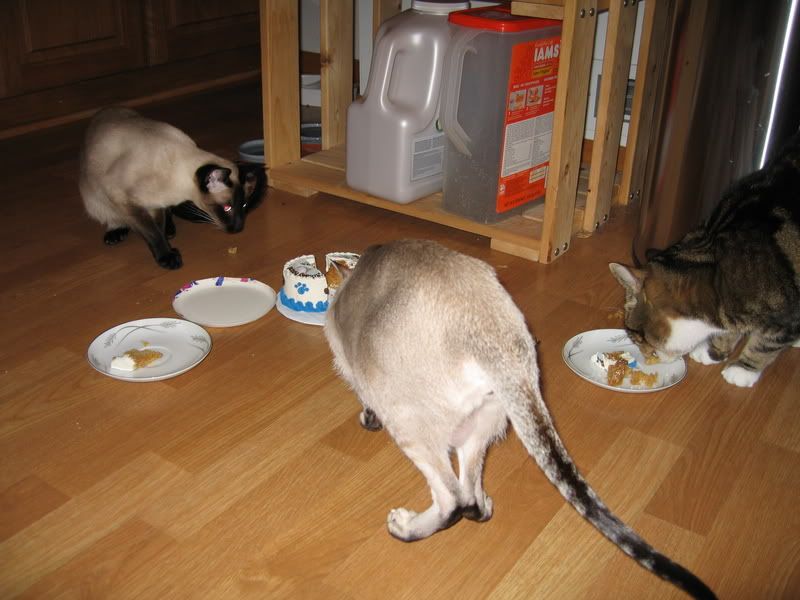 I'm SOOOO happy to be back blogging. I'll be around to everyone's blogs to check out how you've all been because I've missed you all sooo much!