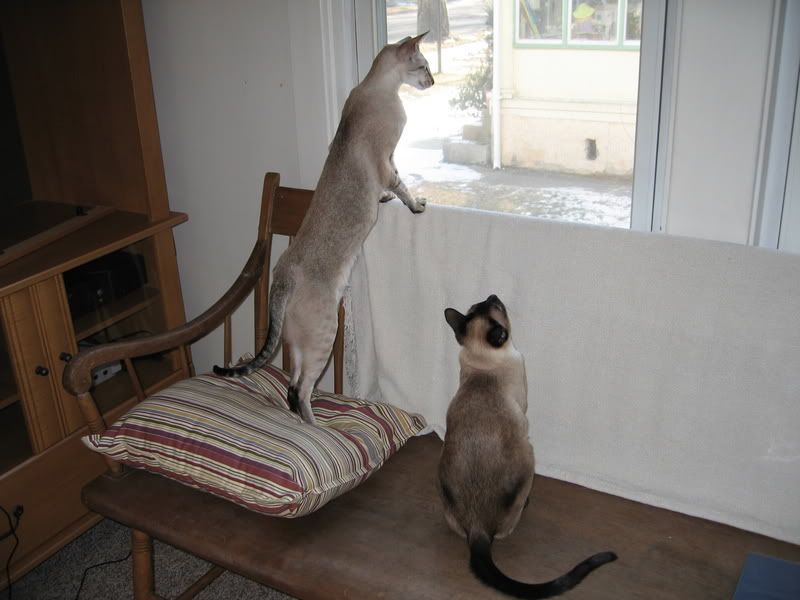 I know what you're thinking, "Gosh Kaze is LONG!" Well that's true but that's not the point of this picture. There was a flock of Robbins out there!!! I thought it might be a flock of Whirly-Birds who came to rescue mine. Meowmy assured me mine is safe in the toy closet, thank goodness!
The Robbins have been torturing us all week. They fly by the windows, swooping right in front of my eyes!!! They land on our porch roof and I get all flustered and start my little chirpy death-call. I take my hunting duties VERY seriously so I can never ignore an opportunity to hunt. I've been practicing a lot with the Whirly-Bird so I'm in prime Robbin hunting form.
The only problem....I'm in here and they're out there. Any hints?