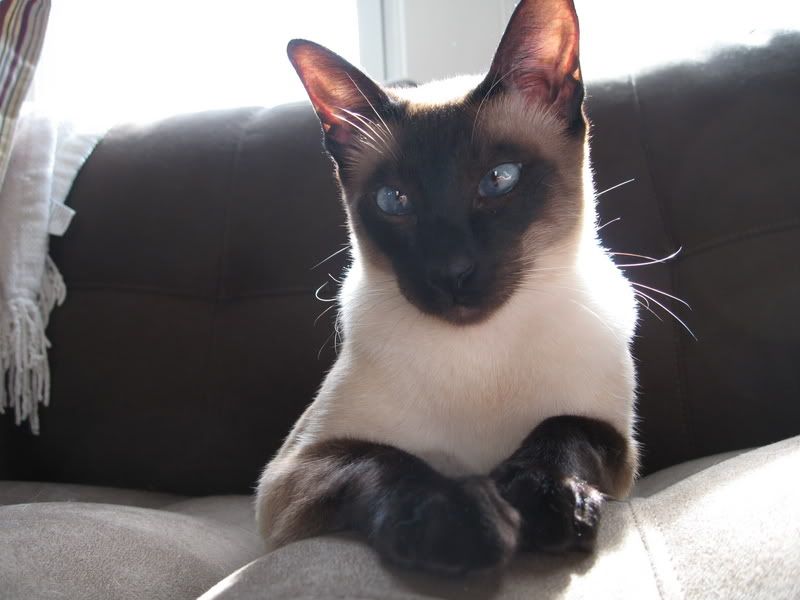 Hey everycat!!! I'm soooooooooooo happy to be back. I missed everyone's blogs so much and I promise to catch up today with all that is going on. Meowmy brought us back some "schwag" and I'll have to show you pictures of this cool frog thing that sticks its tongue out at you!
Meowmy missed me so much I got to go out on my harness both days this weekend! Grandma came over and she watched me outside for a bit. At one point I pounced hard and fast and Meowmy thought it was cute. That is of course until she saw it was a bee I was pouncing on. She yelled at me to remember what happened to Tara and said it must be a meezer thing.
The only downside to the weekend was I got that flea crap put on my shoulders. Meomwy said since its really Spring and I keep going outside on my harness its better to be safe than sorry.