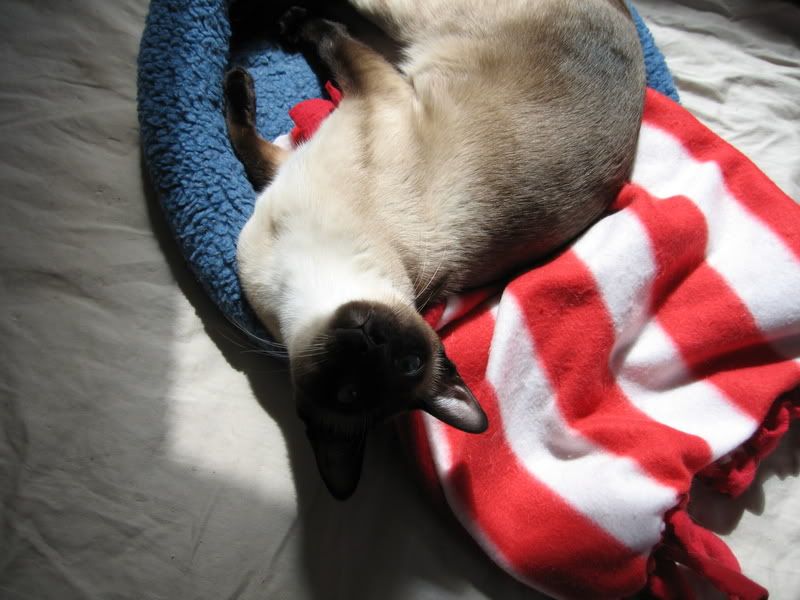 What a weekend! The guests were OK, they liked to watch us play so I got a ton of Whirly Bird time in. Of course everyone thought I was tiny and cute. The worst thing was they were in the Cat Room so I tried to get in there a lot and I couldn't. That was uncool.
I got to go outside on the harness on Sunday and I walked around on the grass, it was nice. I only spent 10 minutes out there because it wasn't really that warm.
Well, I should go as the guests are still here.....