We fought long and hard about who got to introduce the new couch and loveseat and I won! Mostly because I found myself in most of the pictures.
First we had to sniff it all over.
Then we had to investigate the loveseat. I was talking to Kaze the whole time we were inspecting it making sure she was OK. You can see me yelling at her here.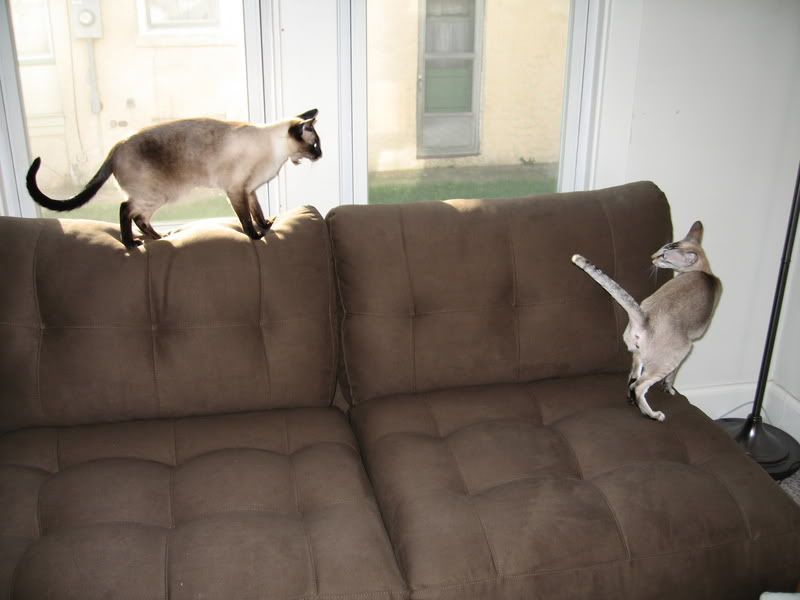 This is one of the BEST parts! There is a chute behind the couch and it has plenty of room for us to run behind!
My other favorite parts are the "meezer tuffet" which is a big pillow. The seats are very nice and wide so I can snuggle with Kaze and Meowmy at the same time. We all love how it matches our furs.