Remember when I said Meowmy brought us home some fun stuff from her trade show last month? This is a froggy and as you can tell, I'm fairly sure he's alive. As the House Hunter, I had to investigate. Stupid Kaze tagged along of course.
First I went up and introduced myself.
"Hello, I am Latte and I'm going to sniff you now, OK?"
No response.
"Well, you smell interesting so now we are going to touch you gently."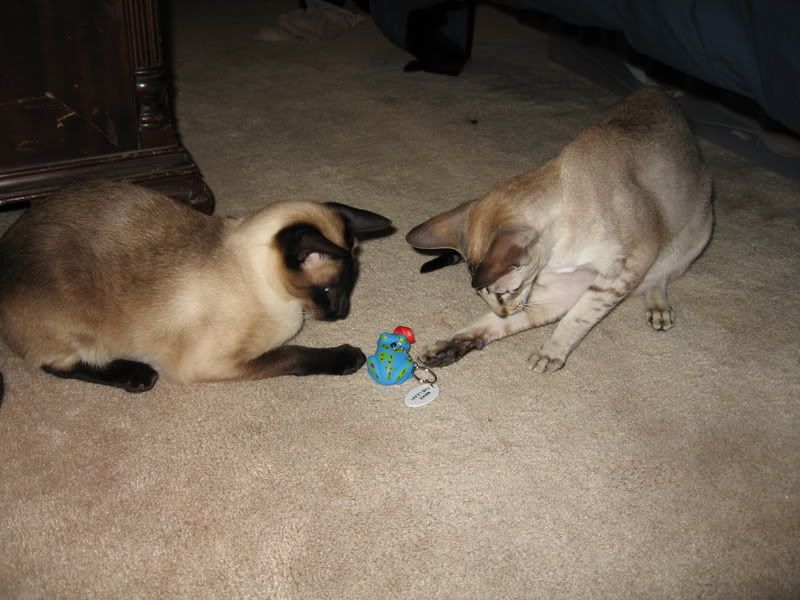 Maybe from another angle...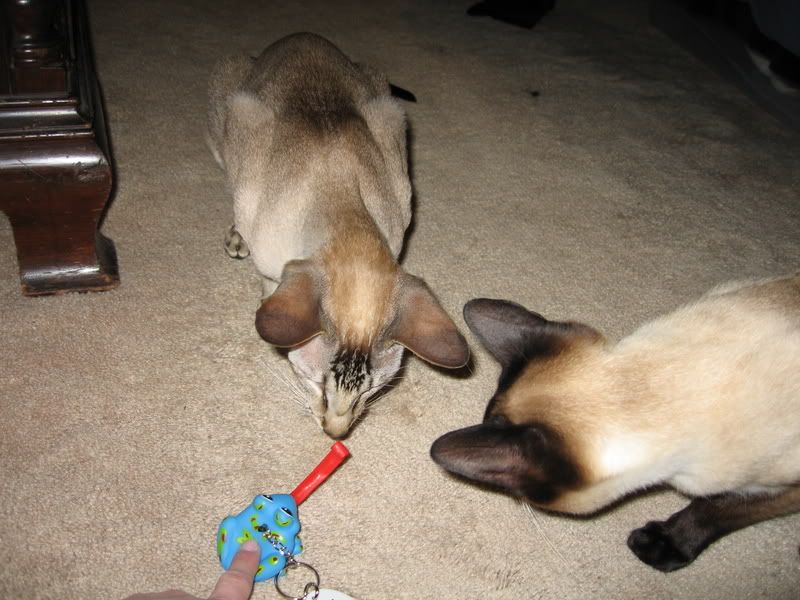 "Well that was rude! You don't have to stick your tongue out at me, you could just tell me you don't like to be touched."
Now, I think he's a frog but he might be a toad. I think if he's a toad we shouldn't have touched him as we might get warts! Oh well, Kaze touched him more so she'll probably get them first. It is hard being the house hunter!