Kaze says a package came for her but I'm sorry, it was from SIAMESE Rescue so it was obviously for me! I certainly enjoyed unwrapping and the package and playing with the carrot! So Meowmy made me give it back to Kaze because I'm destructo-meezer and I would have torn the feathers out lickity-split.
I got the fev-veres and I RAN RAN RAN as fast as I could with them!!! You can see the wild look in my eyes!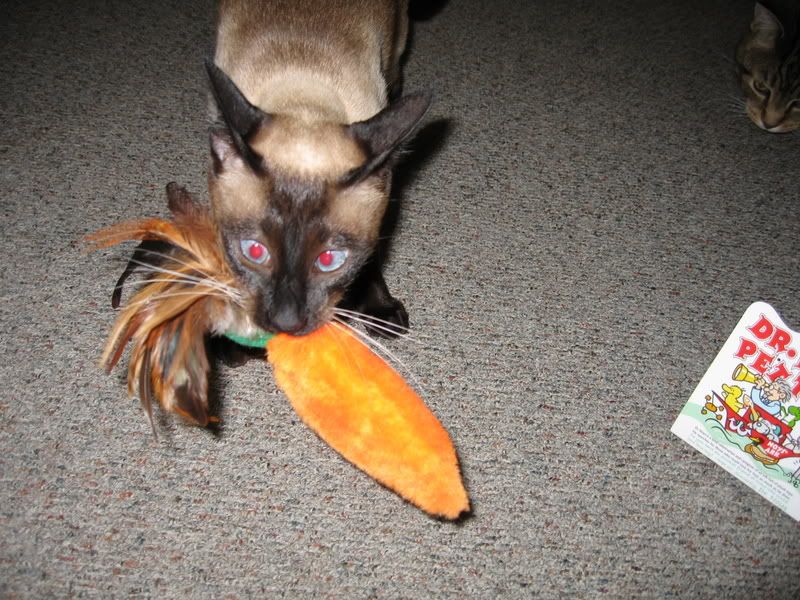 Update on my tail:

Thanks to everyone who's been asking about my tail! It is feeling just fine! I am back to my normal happy curl and it doesn't hurt at all. Well, except for the itchy part where the VET shaved it. I still have a lump but it is getting squishier and smaller by the day.