Wedding Reception Link
The password is: LatteNChey
The reception starts at 5pm EDT and will go on until whenever! Please drop by if you can.
The ceremony was just amazing.
Cheysuli
planned the most perfect expression of us as a couple. She was magnificent in her gown and truly had a Presidential air about her. Her radiating beauty made me a little light headed at first but Chase gave me a growl and I came back to reality. The ceremony was just a small gathering of family and friends and we felt very lucky to have so many caring friends with us.
Since we were are in Disney World the sky was the limit with our pictures! You can check
Cheysuli's Blog
for the official ceremony pictures but I wanted to share this family photo. This is our family's farm in Maine and we teleported up there to take a family picture. It meant a lot to my Grandpa and it was a lovely day though MUCH colder than Orlando. We're happy to be back in FL and we will be partying all night long! Well you can party all night long, Chey and I will be off to our honeymoon!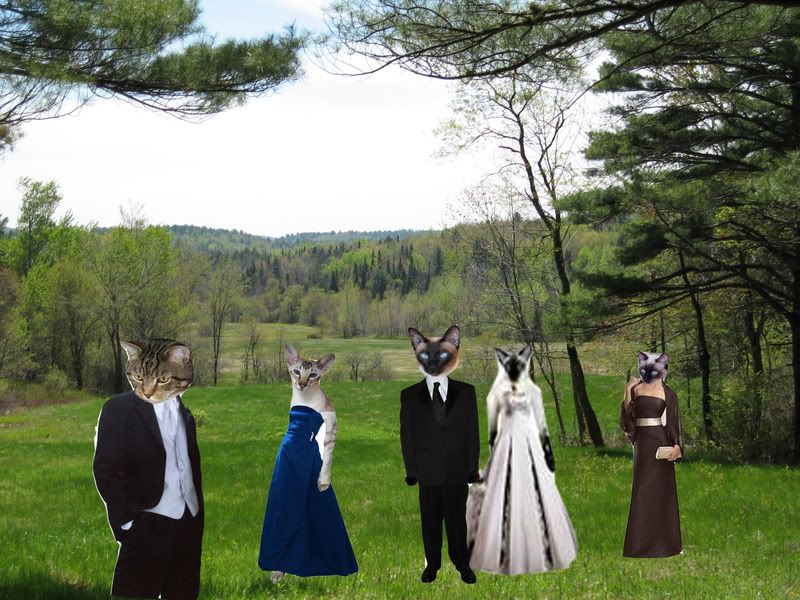 *Note....Snap was there too but when she saw all of that luscious grass she took off and could not be made to stand for a portrait. Lets just say she was in horse heaven...