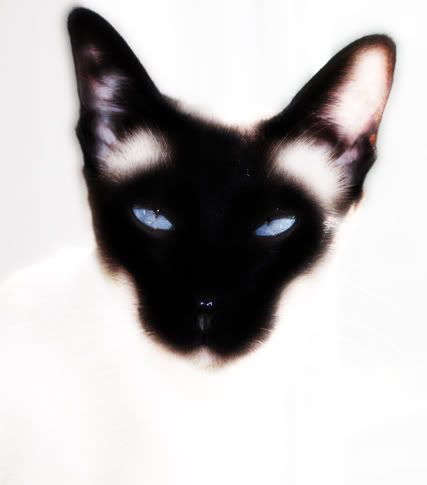 Meowy gets silly sometimes and messes around with filters.
We had SUCH a busy weekend in our house! Grandma came over but she didn't play with us and then the whole house was cleaned top to bottom in preparation for the 4th of July festivities in our town. Our town is INSANE with the 4th of July. No....seriously.
I'm practicing walking on my harness for the pet pageant. Grandma is going to come to take pictures of me so that Meowmy can just focus on making me happy. For some reason the Chip Man doesn't want to come. Not quite sure why not! I'm going to win ALL of the cat categories because I think I'll be the only cat there. I practiced my board walking skills but I think I need some work because I would step on one end and the other end would flip up! And then Meowmy laughed at me so I think that means I'm not doing something right.