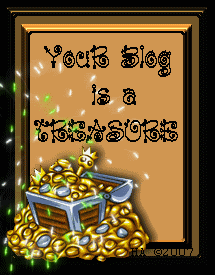 My very beautiful and smart and perfect wife
Cheysuli
bestowed upon me this wonderful award!
Gosh....I want to pass this on to everyone but I'm going to have to pick 2. Hmm...
Ramses
comes to mind because he's so handsome and sweet and he just had to live in a cone for a while and we all know I know all about that! His sister Isis is such a great care-giver and I know she'll be a wonderful Mama Cat.
Dragonheart
is one of our oldest friends and he makes Meowmy smile whenever she see's him looking cute (all of the time!). Plus, he's getting a pointed Sphynx brother this weekend!!! A meezer-Sphynx!!
As for me...I'm still going crazy over these FABULOUS nip candy canes. They are that good my friends. That good.