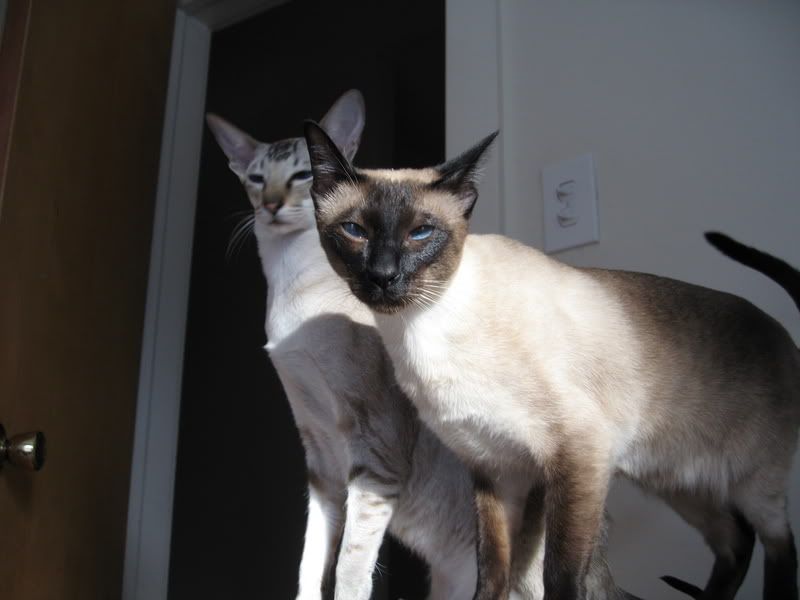 What a weekend!! WOW! It started with our first stroller ride of the season on Saturday morning. Chase and I got to walk up to the golf course and we had such a great time. Then, we got back and sticking out of the mailbox was a WHIRLY-BIRD!!!!!!!!! OK, I knew they were fun sounding but I mean seriously, has there ever been a better toy? My adopted daughter Tara sent it to me and it was so sweet of her!.
Then the Chip Man was putting stuff together and we got a new TV stand and 2 new night stands which aren't that fun to crawl around on. I told Meowmy to get me more of those awesome tents from the furniture store (IKEA) but she didn't.
What a thrilling weekend!