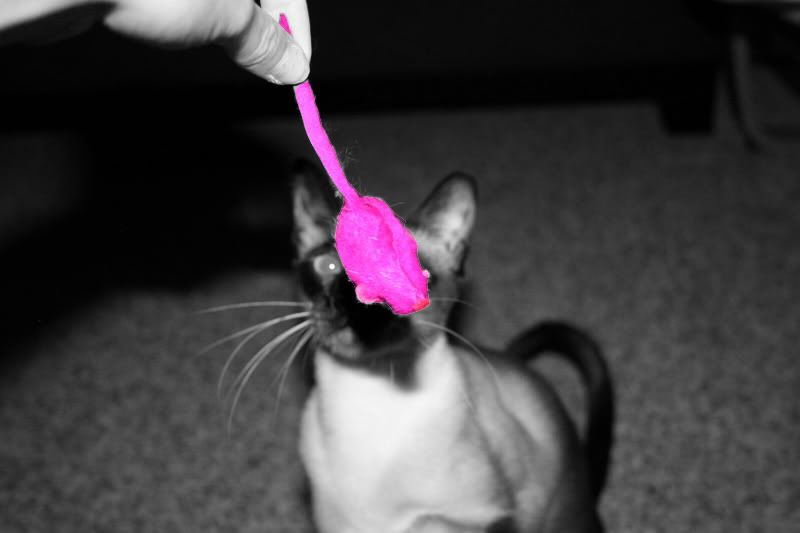 See this?? Sure its pink. Sure its a fake mouse. Sure, it kept my interest for 5 minutes. You know what though? It is not THE Pink Mouse. She tried the fluff, she tried an all pink mouse but its just not going to work for me.
Lucky for Meowmy she gave me THE Pink Mouse last night. I was so happy I played for an hour! I'm so so so happy with my new Pink Mouse!!!
For now you'll have to see me playing with the other mouse because my new pictures haven't been downloaded yet.