Dear Miss Pink Mouse,
You have been a dear friend to me over the past year. I have lost you countless times only to find you again. You have been loyal, never tempting Kaze or Chase with your charms. I have a sincere devotion to you.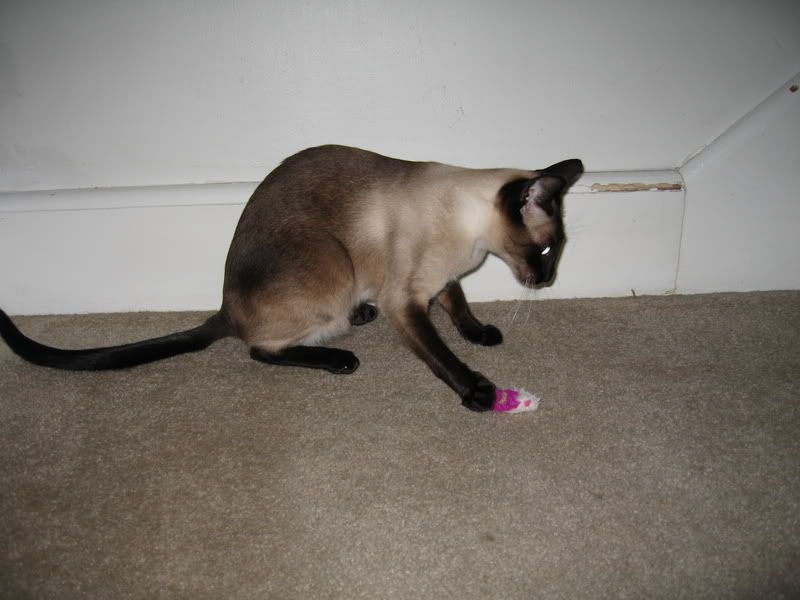 Sadly this must be our last foray. I shall be gentle as you are very aged and wounded. (see below)
Farewell my best furry friend. I will miss you and there will never be another to replace you.
Love,
Latte
P.S. Well, I'll admit I'm still hoping for a replacement but you'll always be first in my heart!!
**Note from Meowmy** Latte started eating the insides out as well as the fur so I had to take it away from him. I'm still searching for a pink replacement, hopefully I'll find one soon. Thanks to everyone who is helping me look!