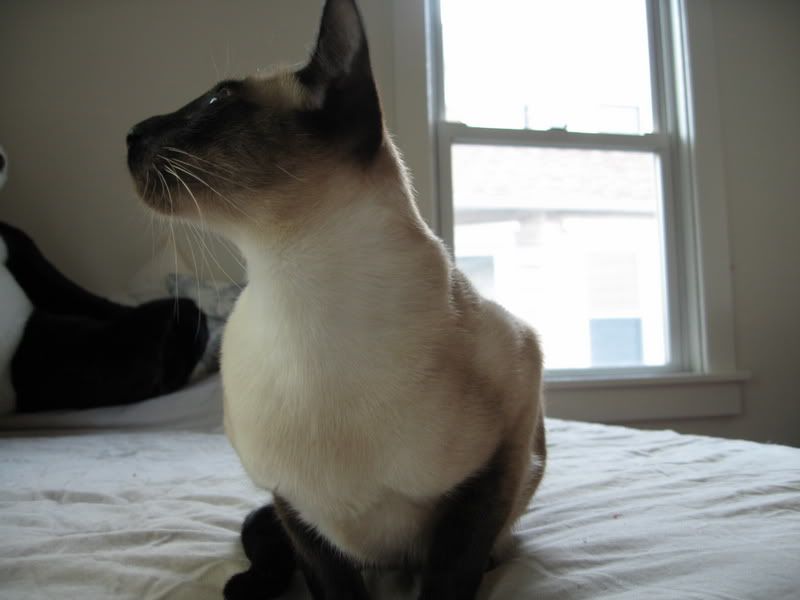 The Chip Man installed an outlet on the front porch which meant he had to move the couch away from the wall. Guess what I found?? My PINK MOUSE! My most favorite toy in the whole wide world. I brought it upstairs where Meowmy grabbed it because it looked funny. She was right, the mouse is torn in half and all of the paper insides were coming out. I was very sad because I love that mouse. Being a great Meowmy she went out in a rain storm to find me a new pink mouse. She went to 2 different stores (Petsmart & Petco) and could not find another pink one. She was very sorry but I am very depressed. Does anyone know where I might get a pink fur mouse? I think I might find them on Siamese Rescue but I'm not sure. I'm so depressed.
Mid day Pink Mouse Update:
Meowmy can't find my favorite mouse anywhere online. The one I love isn't all pink- it has a white head. She hasn't given up hope but she is saying that I'm always difficult.