Remember this? When they thought my tail was broken and I could not curl it at all. It was scary and hurty at the same time.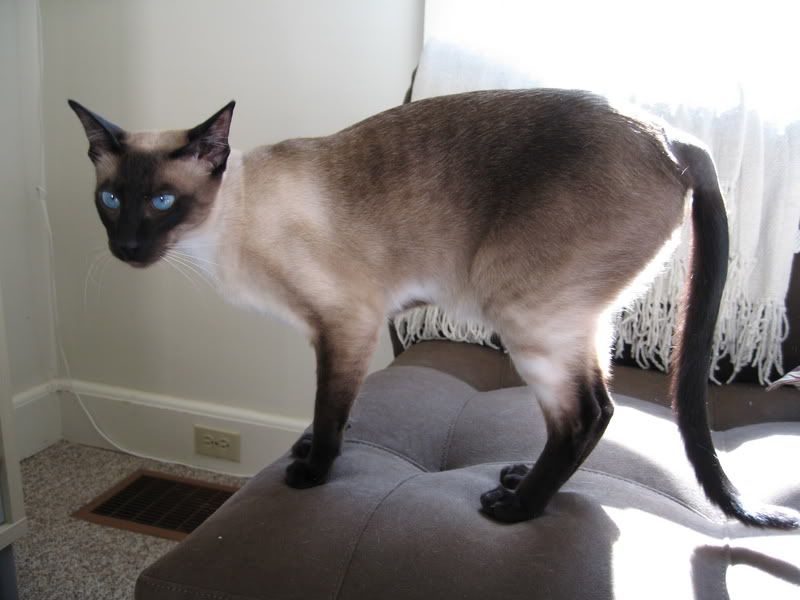 Now here it is all healed! Just a tiny little bump left.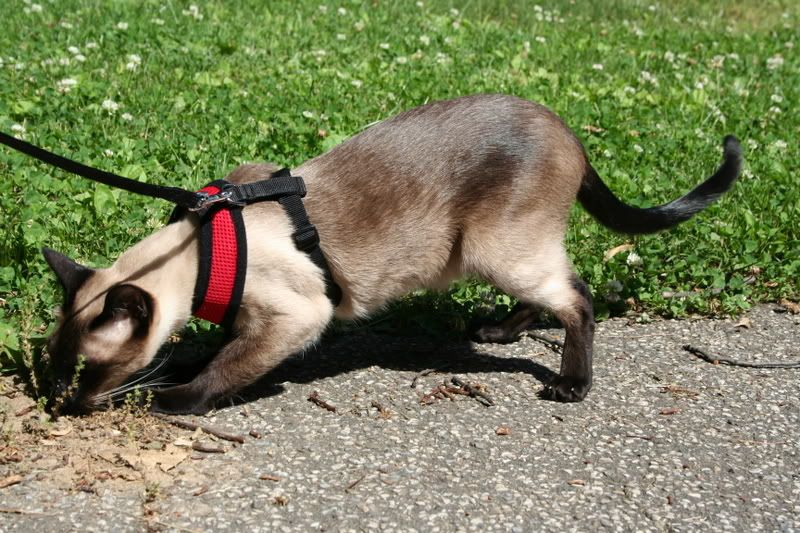 My friends at
Simply Siamese
are showing pictures of their tails! So here is my contribution. My tail is very expressive. I curl it all of the time and you can tell that I'm a very happy little meezer. I really like going Out of Doors on my new harness. It is so much more comfortable than the nylon one. I barely even notice it. I'm learning to walk on a leash! Meowmy calls me and I follow after her (some of the time...). She wants to be able to take me for real walks. I told her I'm NOT a woofie.