I'd like to say Kaze is giving me a hug here but I think you all know the truth. I shouldn't be showing Kaze on Meezer Monday because she is not a meezer. There are certainly meezers who are her color but she is an Oriental Shorthair which is a completely different breed. Her mom was black and her dad was a tabby! Of course they both had large ears and were freakishly long and skinny. Orientals were bred from meezers and other cats to get interesting coat colors. There are so many Ori colors! Basically, take any coat color you want and put frootbat ears on it.
Enough about Kaze! I am a meezer through and through! Speaking of meezers, my Cousin Zao is visiting us from Thailand Kaze brought him here on Friday and he seems to be hanging out with her a lot. I've been told that if the authorities call to tell them that I know nothing. That's cool because I'm a bit confused much of the time.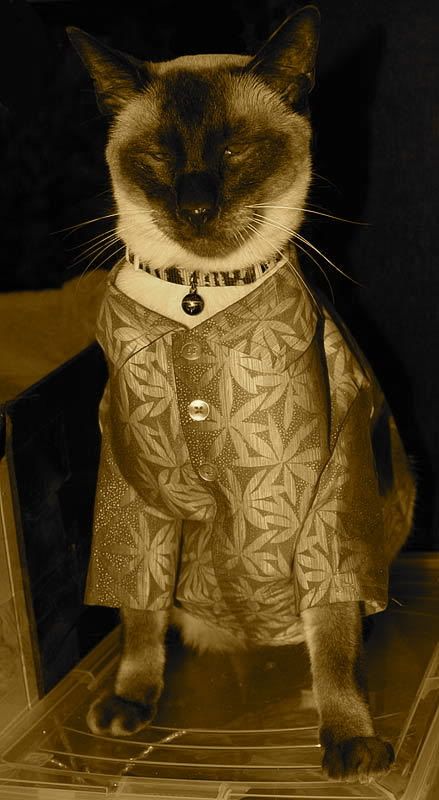 Oh, we will all be around today but for the rest of the week our posting may be spotty. We'll try to keep up with everyone but Meowmy and the Chip Man will be working at a booth in Atlantic City so they won't be near a computer at all. We'll be back to normal next Meezer Monday!